Mobile Phones
Need a mobile phone solution for business? Then Berkeley - De Vere are the solution for you..

From single phones on business tariffs to many hundreds of phones on bespoke enterprise tariffs we believe we can give business users the best packages and the best advise out there.

Connecting to all the major UK mobile phone networks and being independant allows us to give un-biased advise on tariffs that will save you money. Do not go directly to the networks as they can only offer their own network tariffs and will surely recommend tariffs to suit them rather than suit you the customer..
Mobile Phones

Many dozens of phones are available for you to choose from, From the basic to the seriosly complicated - We can advise on the best choice for you.
Data Services

Nowadays Data is becoming increasingly important for business users. Soon, data will be more widely used than voice!,
Email on the move

Crucial for business's nowadays is the ability to send and receive email whilst on the move, We can advise on the best solutions for email allbeit web based email or Blackberry Enterprise solutions.
International use

The worlds becoming a smaller place and many users need to use their phones abroad but historically this has been extremley expensive. We can advise on options that can save money whilst abroad.,
Video Calling

Sometimes a voice call simply does not convey the message. Nowadays its possible to have live video to video calls between users!
Text Messaging

Get the message across quickly and inexpensively. We now have many "unlimited" text plans available for the heavy "texter".,
The options available to business's today are extremly wide and varied and certainly more than can be put across properly on a web site. Berkely - De Vere will be pleased to come to you to discuss your requirements and advise on solutions that will benefit you.


All Networks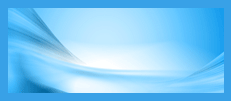 Berkeley - De Vere can connect to all major UK mobile networks.
We give unrivalled expert mobile phone advice & guidance for business users. We have clients all over the UK but give special customer support to local business's.